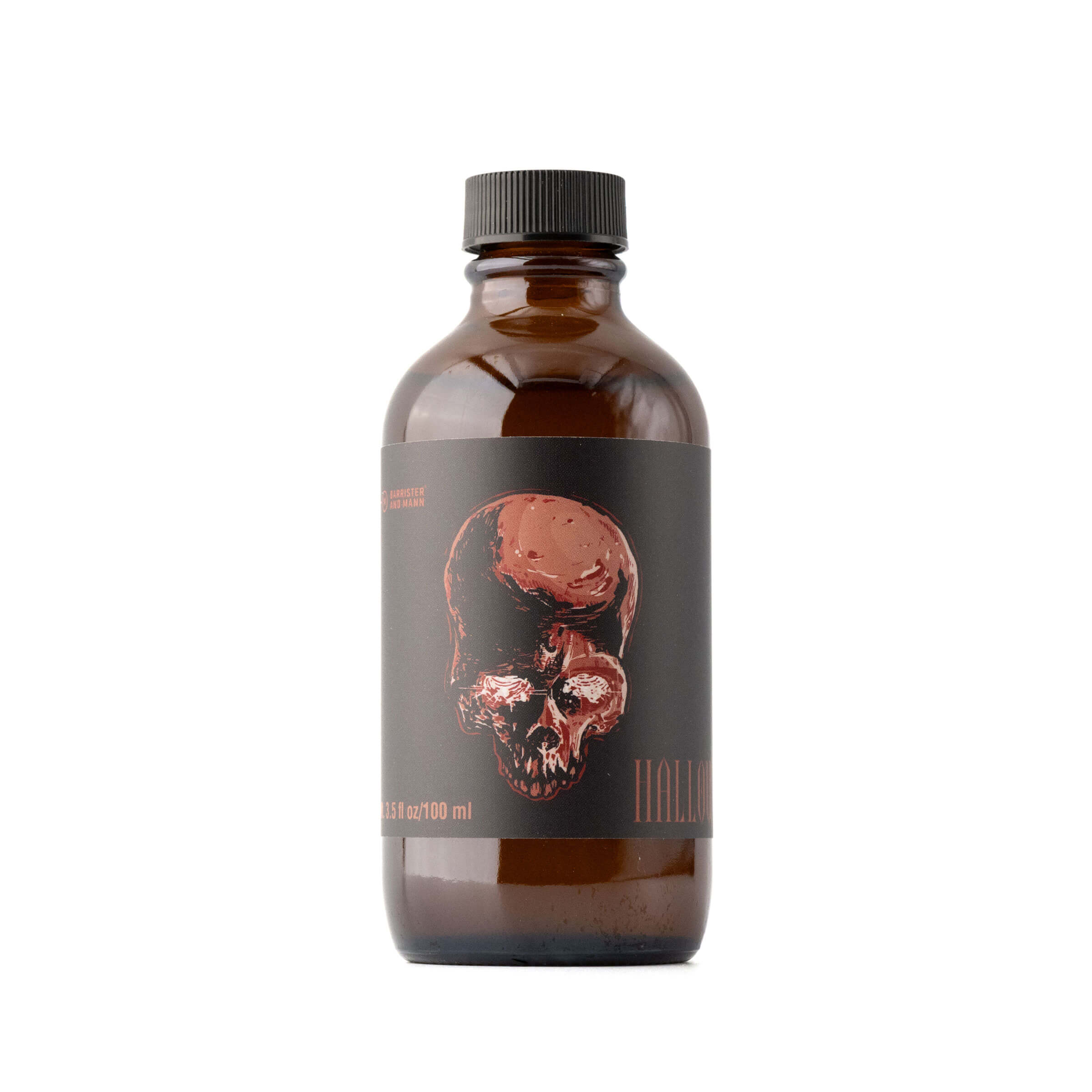 Barrister and Mann Hallows Aftershave Splash (100ml)
Away to the Dismal Swamp he speeds,
His path was rugged and sore,
Through tangled juniper, beds of reeds,
Through many a fen where the serpent feeds,
And man never trod before.
-Sir Thomas Moore, "The Lake of the Dismal Swamp"
A popular haunt for corpse harvesters in the nineteenth century, who emptied its graves to fuel the lectures and research of local medical schools, Boston's Copp's Hill Cemetery has long been thought haunted by ghouls and vengeful spirits. The murderer John White Webster is said to rest here in an unmarked tomb and the Lovecraftian tale "Pickman's Model" speculates that the place is a hive of undeath and rot, a gathering ground for restless souls and unrealised doom. There is a rumour that small children around Copp's Hill are still not allowed outside past dark.
Boston is a city of history, home to strange and often gruesome happenings. It was Barrister and Mann's first home and gave rise to many of their most famous creations. Fragrances of dark animus and warped design. Fragrances like Hallows. Taking inspiration from the swamps and churchyards of the city, Hallows combines vetiver, oakmoss, black pepper, cocoa, labdanum and cedar to produce a deep, cold scent suited to the chilly, bitter days of late October. Gloomy, rich and perversely elegant, Hallows is a reminder of why men once feared the dark.
We aim to dispatch all orders placed before 4pm Monday - Friday on the same working day. Any orders placed after 4pm Friday will not be dispatched until the following Monday. No orders will be dispatched on bank holidays.

Postage rates (UK)

Royal Mail Tracked 48 - 2-3 working days* - £4.25
Royal Mail Tracked 24 - next working day* - £5.50
*These are delivery aims and are not guaranteed.

Postage rates (International)

We use a number of international couriers depending on your delivery address, order size, value, weight etc. For the most accurate shipping rate, please add the desired items to your cart and use the shipping estimator tool at the bottom of the cart page.

Brexit, EU orders & import taxes

Slickboys is IOSS registered, which means you won't have to pay import taxes or duties for orders shipped to the European Union as long as the total before shipping is below the €180* threshold. Note that shipping charges are separate and don't count toward the threshold. Click here for full details.

Note: The €180 threshold assumes a VAT rate of 20%. The threshold, excluding VAT, is €150. Refer to the table on our IOSS page for the exact threshold for your specific country.
We hope you will love everything that you order from us but if something isn't quite right, you have 14 days after receiving your item to return it. Returns are completely free in the UK with no printer or post office drop off necessary. Read more here.
Choose options